Since the beginning of humanity, we're a species who have cultivated personal relationships. This instinct is so powerful that neuroscientists say we cannot help ourselves. We're drawn to people we're comfortable with, we want to be near people like us, and we enjoy interacting with those who share wisdom with us.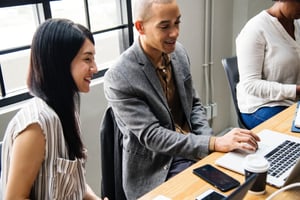 List the top 25 entrepreneurs of today's startup age and there will be one thing they all share in common as a key element to their success: mentorship. More important than finding a co-founder or even funding, the right mentors can be the difference between an entrepreneur launching their idea and failing due to lack of preparation, guidance, or a few critical missteps along the way.
According to a study from Deloitte, 61% of millennials report that they have a mentor. In the same study, researchers found a connection between employee retention and mentorship, with data showing that millennials intending to stay with their organization for more than five years are twice as likely to have a mentor (68%) than not (32%). Mentorship is proven to help both the individual employee and the overall company, and yet there are still almost 40% of young professionals without mentors.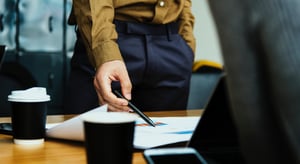 It was a Thursday morning in the middle of the fall semester and Cal student-athlete, Danny Jordan was sitting in his first class of the day, wondering how he was supposed to land his college internship. A rising sophomore and a member of the varsity men's rowing team at UC-Berkeley, Danny was a first-generation college student with an interest in finance but he didn't know where to start.
All posts